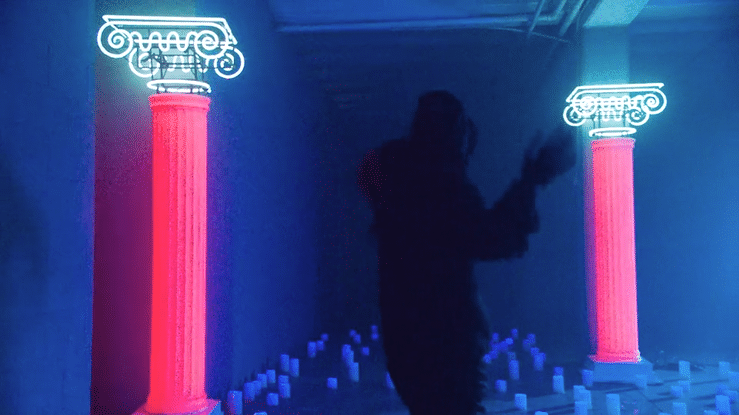 Winnie is a Hong Kong born, New York based filmmaker at the cross section of non-fiction, horror and arthouse cinema. She mixes fictionalized tales with half-truths for unsettling cinematic experiences.

In 2019, Winnie's morbid animated short Albatross Soup premiered at Sundance Hong Kong, won Vimeo Animation of the Year and Short of the Week's "Short of the Year".
The following year, she co-produced and edited Woodlands Dark and Days Bewitched, Kier-La Janisse's epic feature length documentary on the history of folk horror which went on to win SXSW's Midnighters Audience Award and Best Documentary at Fantasia International Film Festival.

Most recently, Winnie co-wrote, directed, shot and co-edited her first feature film Residency which premiered at the 2023 International Film Festival Rotterdam.
.

Message me to chat about body horror, regenerative practices and Marshall McLuhan.


ACCOLADES
IFFR 2023
Untitled Art Fair 2022
2022 Locker Room Artist in Residence
SXSW Midnighters Audience Award
Saatchi & Saatchi 2019 New Creators
Sundance Hong Kong Award
One Screen Awards 2019: Best Animation
Webby Best Branded Doc
Vimeo Animation of the Year
Short of the Week "Short of the Year"
Ciclope 2019 Silver: "Weird Shxt"
Jerome Foundation Film & Video Fellow

SELECT CLIENTS
Nike, Adidas, Google, H&M, FILA, Coca-Cola
Pepsi, LG Mobile, i-D Magazine

AGENCIES
Ogilvy, Grey, VMLY&R, Joan Creative, Deutch, Mother
Saatchi+Saatchi, BBDO, Droga 5, AKQA, VICE

ORGANIZATIONS
NJNP, Art 21, Bolshoi Ballet,
San Francisco Opera

COMMUNITIES
Posse Leadership Fellow
Meerkat Media Collective Member
Brown Girl Doc Mafia Member
Karen Schmeer Diversity Mentee
Picture Farm Film Festival, Co-Director

GET IN TOUCH
winnith[a]gmail.com